Skydiving close to La Crosse, WI
Hello, La Crosse! Seven Hills is one of the closest options for you. Unfortunately, it's still a bit of drive.
We're 2 hours and 20 minutes East of La Crosse. However, once you do a skydive at Seven Hills, the drive will be totally worth it! After all, some of our regulars come further every weekend to enjoy the wonderful skydiving environment that Seven Hills has to offer.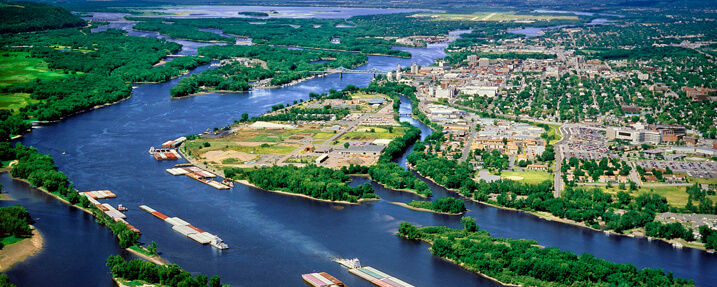 Why jump with Seven Hills Skydivers
At Seven Hills, we have very talented, world-record holding instructors with decades of experience. Seven Hills is a nonprofit, volunteer owned and operated dropzone that's been around for over 55 years! Our instructors are here because they're passionate about skydiving and want to share the sport with you.
At Seven Hills, we offer two methods for your first skydive. The first method, a tandem skydive is an excellent option for those that want their skydive instructor to be in control during the skydive.
For those that want to enjoy skydiving by themself or want to work towards earning their skydive "A" license, we offer solo skydiving.
Either option is a great choice - it really depends on you! Feel free to contact us if you have any questions, and we hope to see you soon!
Directions to Seven Hills Skydivers from La Crosse, WI
Get on I-90 E
Take exit 126
Turn left onto W North St
Go straight through the 3 traffic circles, turning into WI-V
Continue for ~13.5 miles, following WI-V's twists and turns
Turn right onto WI-73 (stop sign)
Seven Hills is down the road half a mile on the left! 🏁